Here is an article from the Arab Weekly (Oct 2020) on publishers in Morocco trying to promote reading (and therefore buying books) in conjunction with a celebration of the Green March.
______________________________________________
Moroccan publishers promote reading as 'act of resistance'
RABAT- The Union of Moroccan Publishers will launch an initiative titled "reading is an act of resistance" on November 6 to commemorate the 45th anniversary of Morocco's Green March.

The Green March is a mass demonstration organised by tens of thousands of Moroccans in November 1975 to call on Spain to return the Western Sahara to Moroccan sovereignty.

"Publishers, readers, writers and everyone who is interested in books and reading are invited to participate in this initiative that will last until December 20," the Union of Moroccan Publishers said in a statement.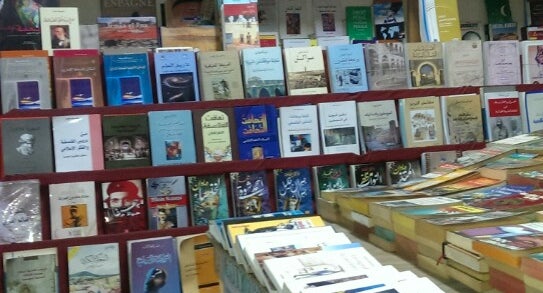 credit: Librarie Tazi (Casablanca, Morocco)